Beatrice is not supposed to touch my phone. But sometimes she does. And sometimes I find her photography, and it is ridiculously cute: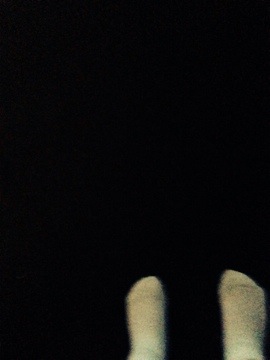 Other cute things in my day have included a baby, drifting to sleep…
…a toddler, beyond excited about watching Mother Goose…
…an oldest son writing a worship song…
…and a baby who burst into smiles the minute I glanced her way.
And all that before noon! Not to mention the breath taking beauty of autumn's brilliance-and-shadows interplay out my windows.
There's nothing adorable about my laundry pile (which I just conquered! And it's back again!), or the frustrating mole hills in our yard, or so many other things. There are children to train and my own attitude to rule, wars in the spirit to wage, and hardships to endure.
But there is a "Rejoice always" that I so long to learn. I want to leave the fragrance of joy and thanksgiving wherever I go.
And taking a minute to enjoy those little toddler feet? That certainly helps.