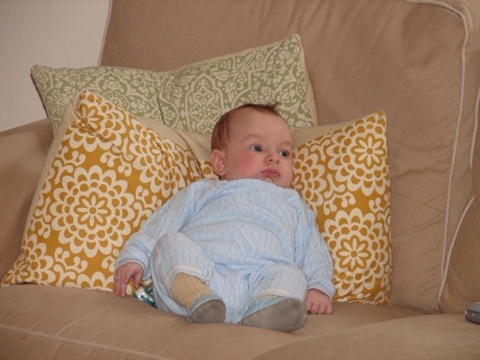 Today, this baby is a five year old boy. His eyes dance with joy, pierce with intensity, grow wide with wonder.
He laughs with his sister. Wants to be like his brother. Is incredibly thoughtful toward Fiona.
Mornings find him burrowing under the covers for those few last minutes of sleep. He does his chores diligently, if not always thoroughly. There is always a story playing in his mind, and he'd love nothing more than for you to stop and let him share it.
He sees in black and white. His prayers are fervent, faithful, and thoughtful.
Chocolate always wins.
Tonight, I am just so thankful for this baby-turned-boy. I'm not sure where all of the days have gone, but each one was a gift. I love having this little boy in my life.