I snapped at my son.
I do that, you know.
I sin.
Between me, you, and this curse-laden world, we've got a world of hurt.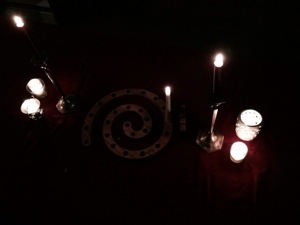 That's why this is so amazing.
Redemption: He bought us from the tyranny of sin. He paid in blood; He paid in full.
How glad I am to light this candle tonight.
Arise, shine. Your light has come.